Product Name: The manufacturer New Widetech is recalling 2 millions humidifiers involving 25-, 30-, 35-, 45-, 50-, 60-, 65-, 70-, and 74-pint dehumidifiers, manufactured before September 1, 2017, with the brand names including AeonAir, Amana, ArcticAire (Danby), Classic (Danby / Home Hardware Stores), Commercial Cool, Danby, Danby Designer, Danby Premiere, De'Longhi, Edgestar, Friedrich, Generations (Danby), Haier, Honeywell (JMATEK / AirTek), Idylis,
Ivation, perfect aire, SuperClima, Whirlpool, and Whynter. The brand name, model number, and pint capacity are printed on the nameplate sticker on the back of the dehumidifier.
Date of Recall: August 4, 2021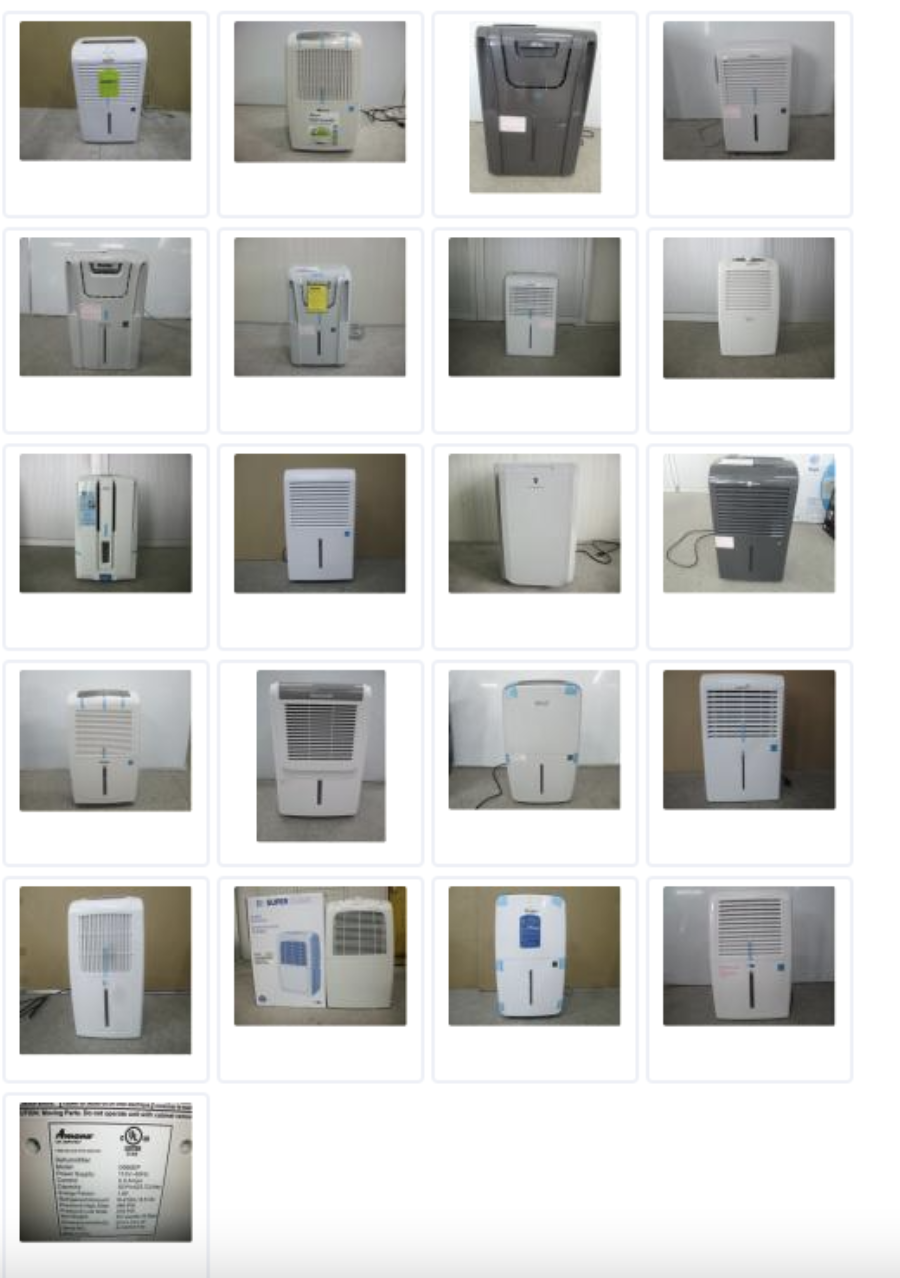 If you have purchased any of the above products please stop using, and discard the products. To find out more information, please visit this link.