Need help? We've got you covered.
If you have an issue with an existing order, you can reach our Customer Support Team a few different ways:
Through the Get help page
Via your order history in either the mobile app or the website

Select markets can reach us through our 24/7 chat*
*
At this time, 24/7 chat is only available in English. Chat is available in French and Spanish Monday through Friday from 8 am - 5 pm CST and UTC.
Do you have a phone number I can call to talk to a customer support agent?
We do not offer phone support. The best way to get in touch with us is through our Get Help page, your order history, or through our chat feature (available in select markets only).
What if I have a general question before placing my Wish order?
If you haven't ordered with us yet and have general questions about Wish, your Wish account, or anything else, try searching our Help Center. It's the easiest way to find answers to all your pre-purchase questions.
How to get in touch
Here's how you can reach us based on your preferred Wish shopping method:
Mobile
Open the app menu by tapping the icon on the bottom-right corner of the screen.

Tap

Order History.

Locate the item you have an issue with and tap on the item itself to open the

Item Details

page.

Locate and tap the

Need help with this item?

Section.

Tap the

Contact Support

button.

Our friendly support bot Wish Assistant will offer you the help you need.


Web
From a non-mobile device, log into your Wish account through

www.wish.com.

Hover over your avatar at the top-right of the page and click on

Get help.

Either choose from one of the help topics or scroll down to the

Contact Support

button.

Wish Assistant will take it from there.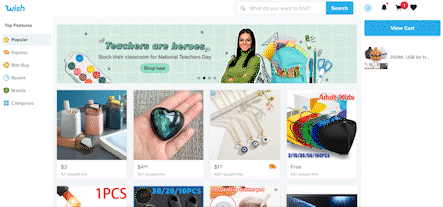 If necessary, Wish Assistant may forward your question or request to someone on our Customer Support team.